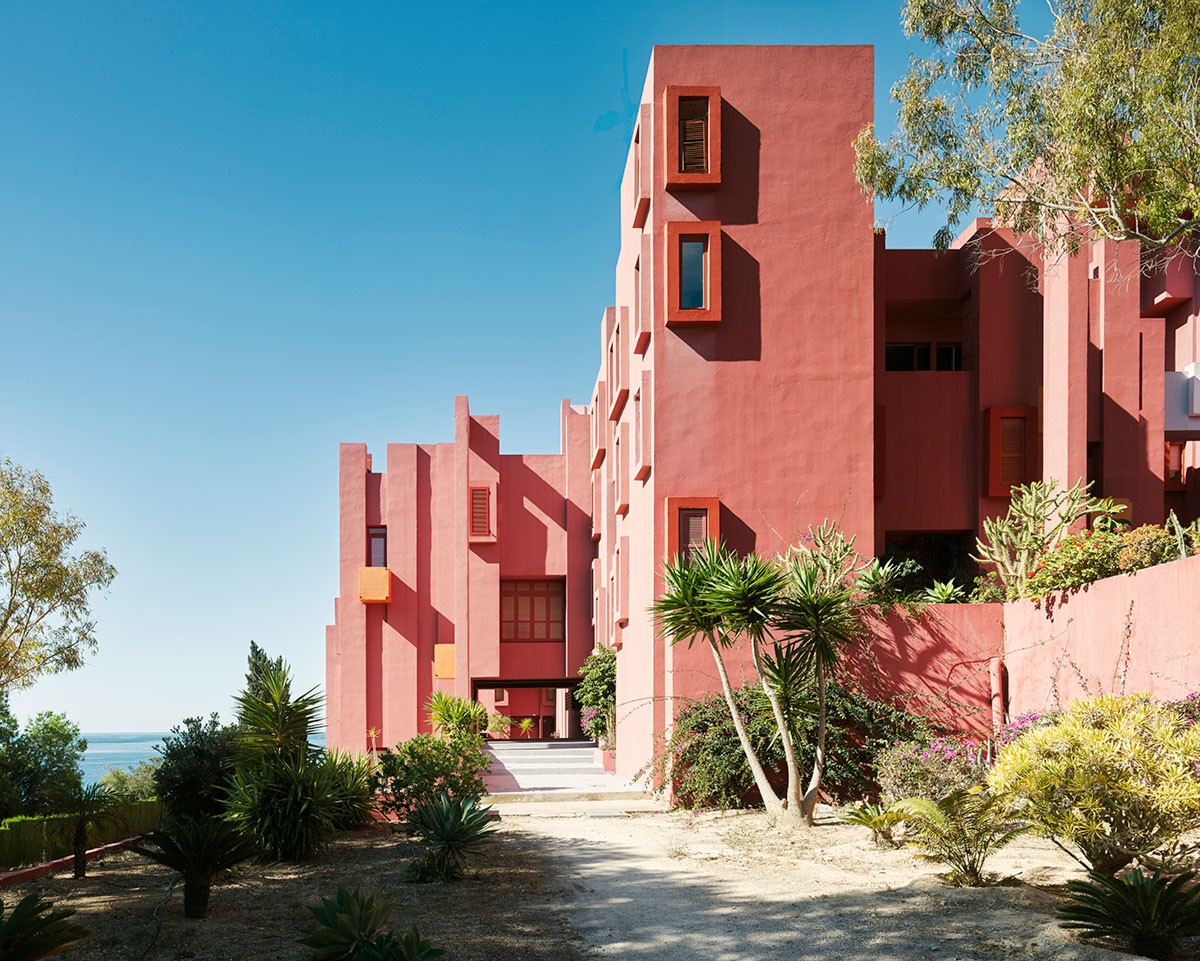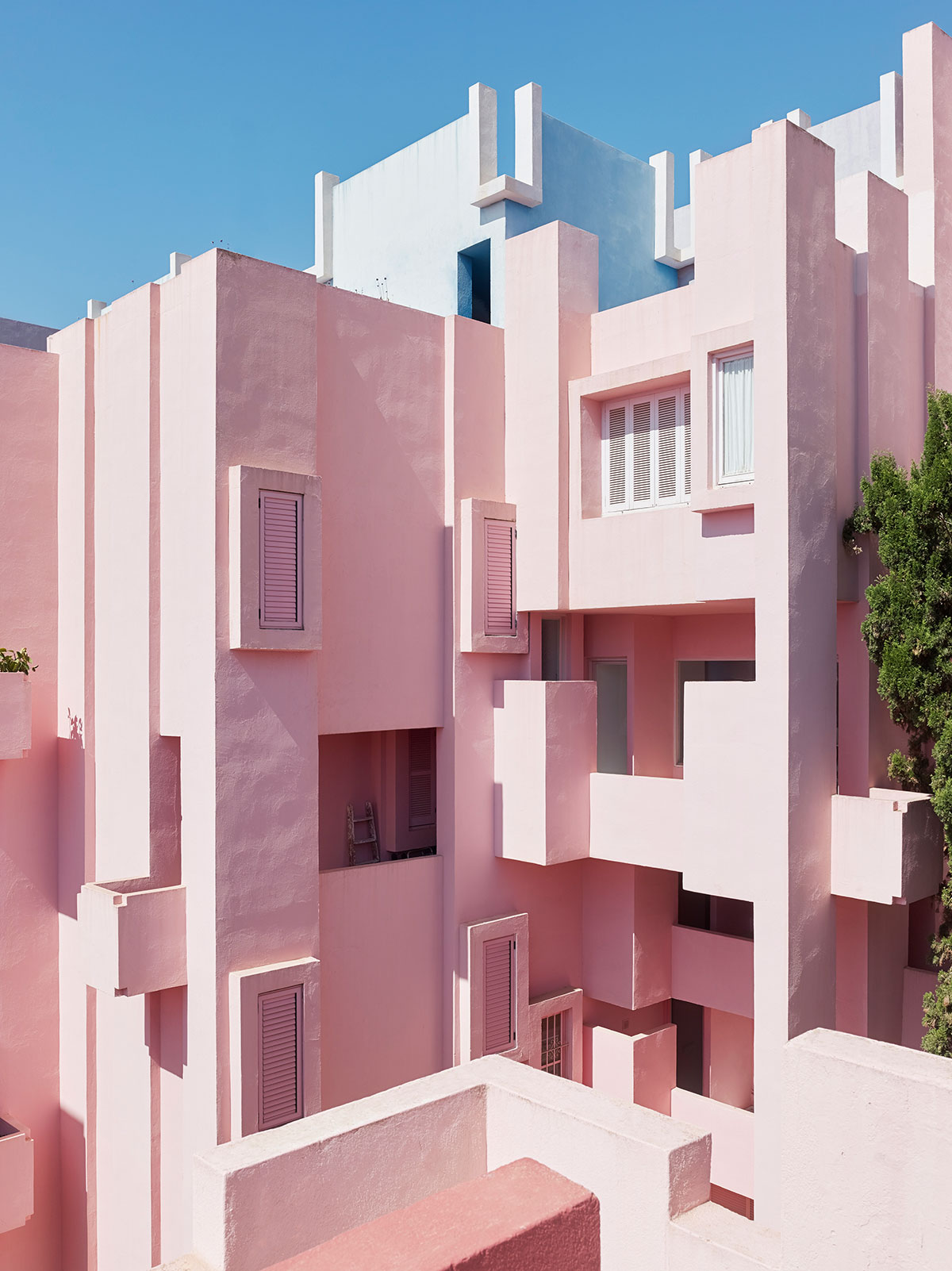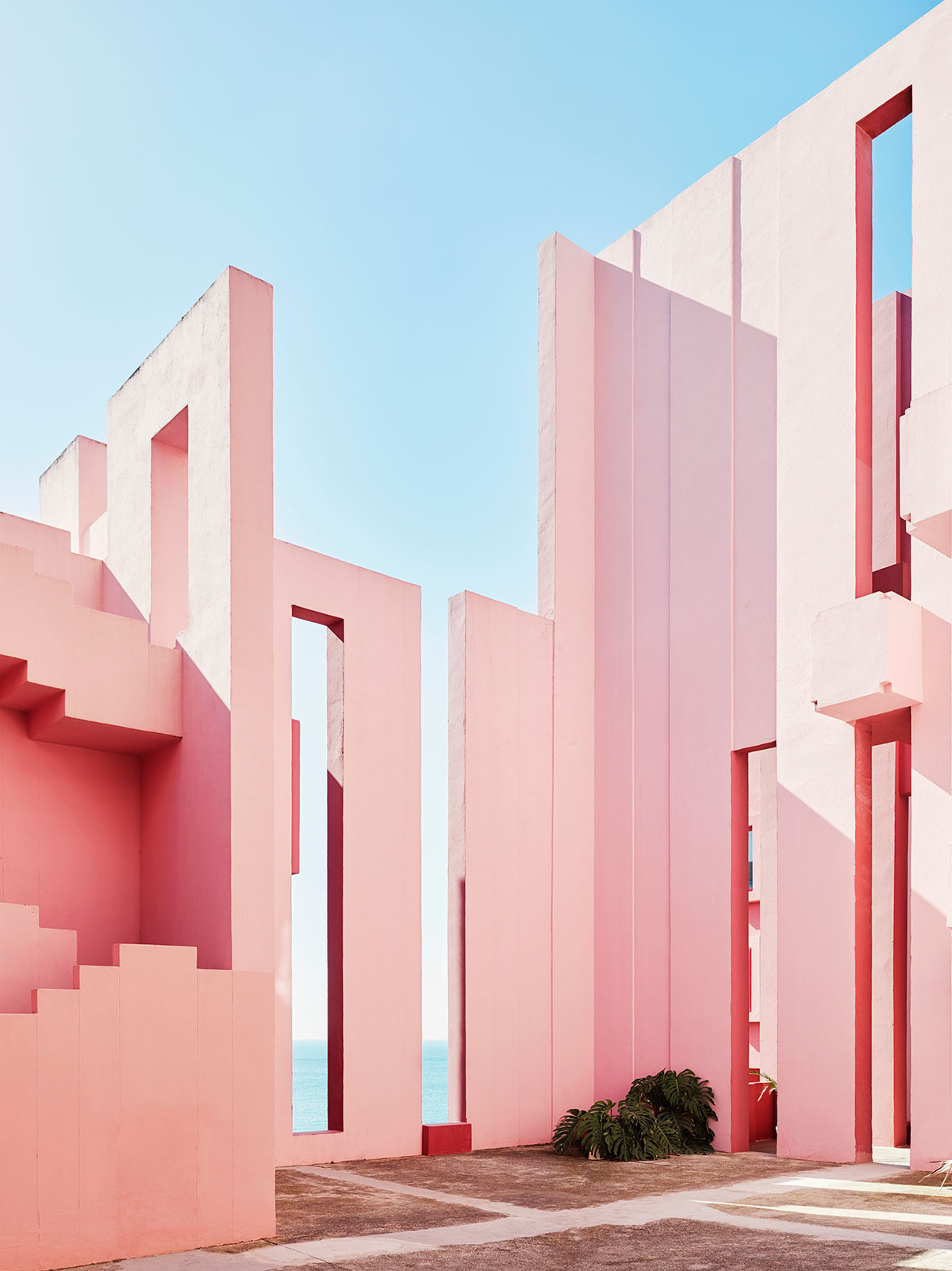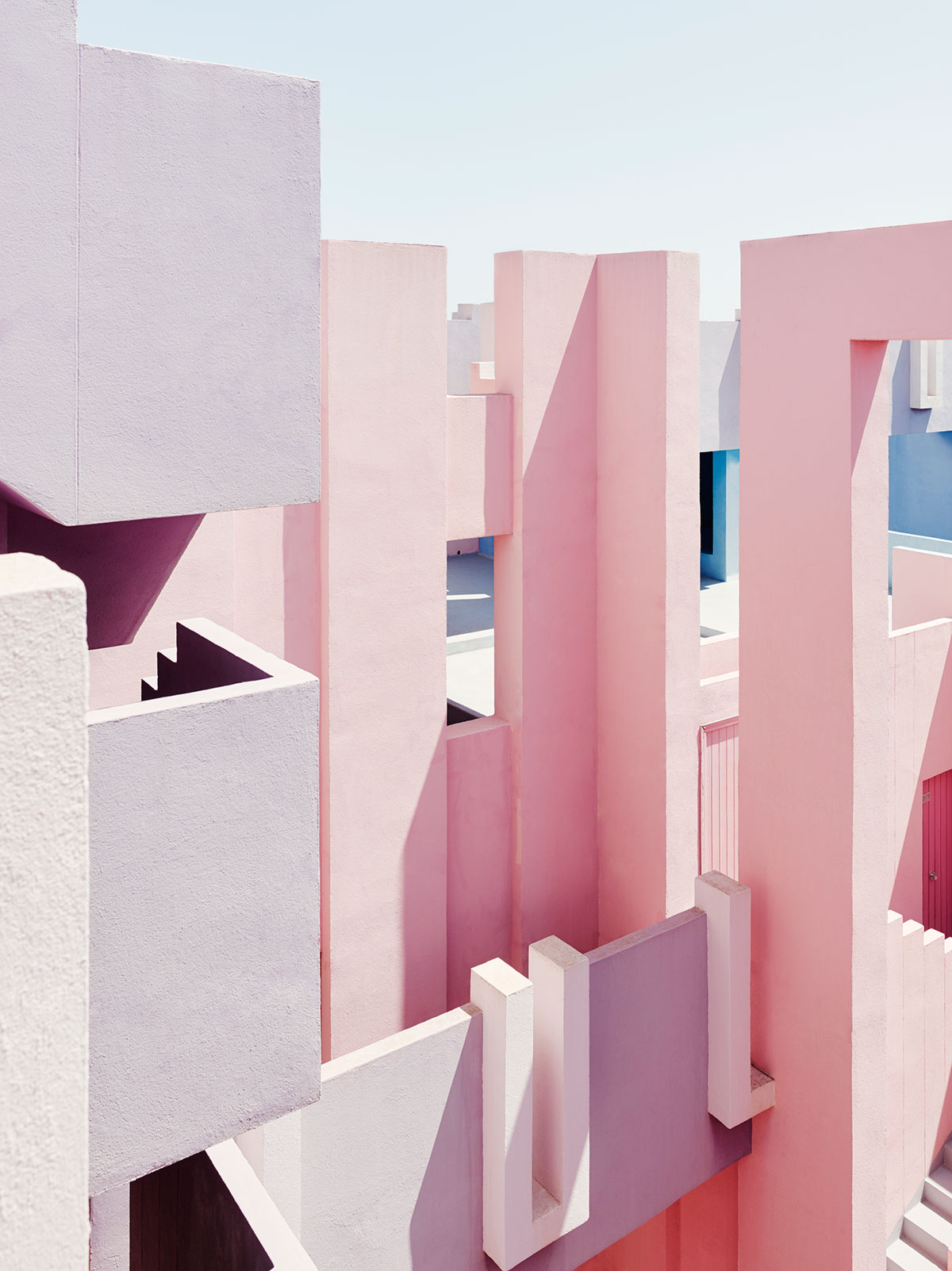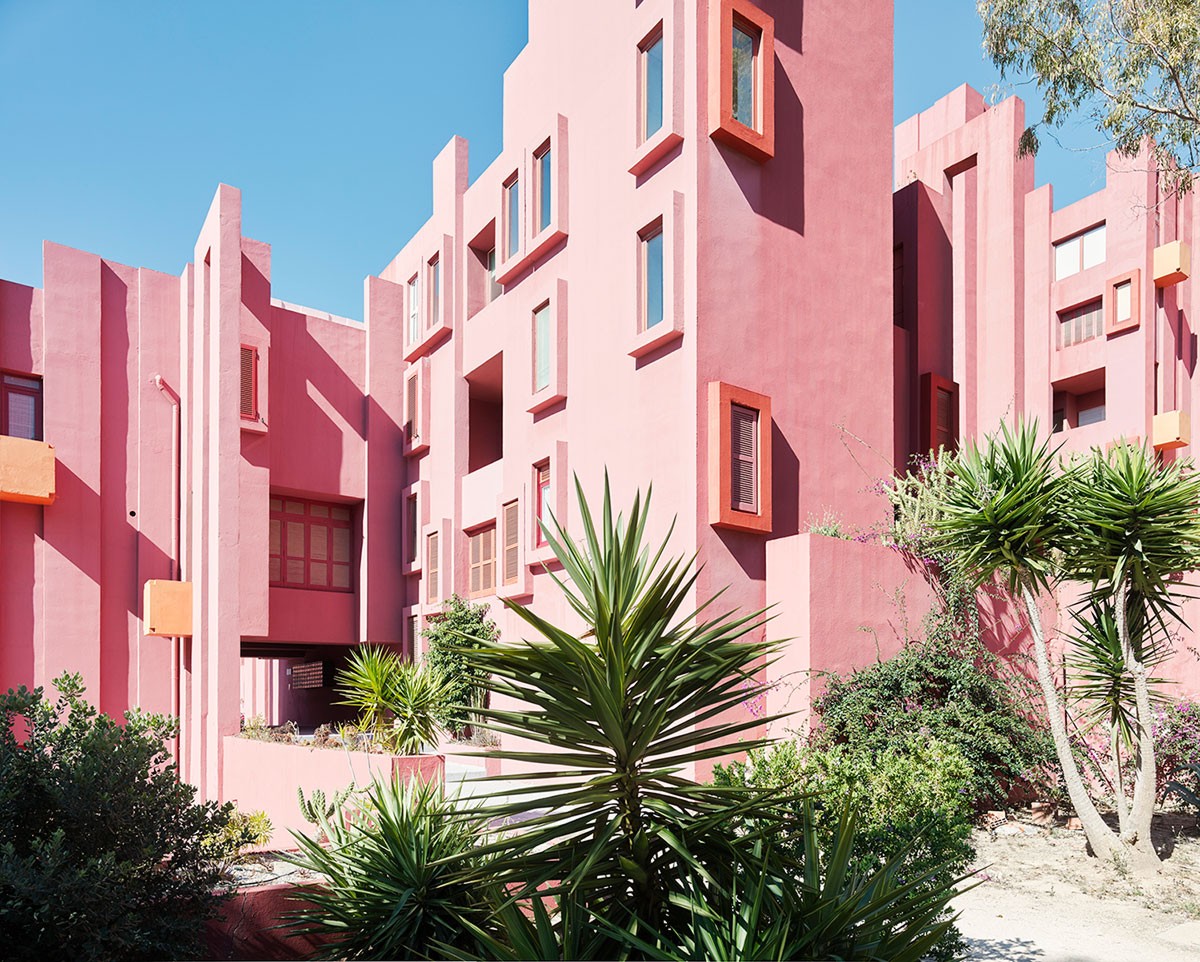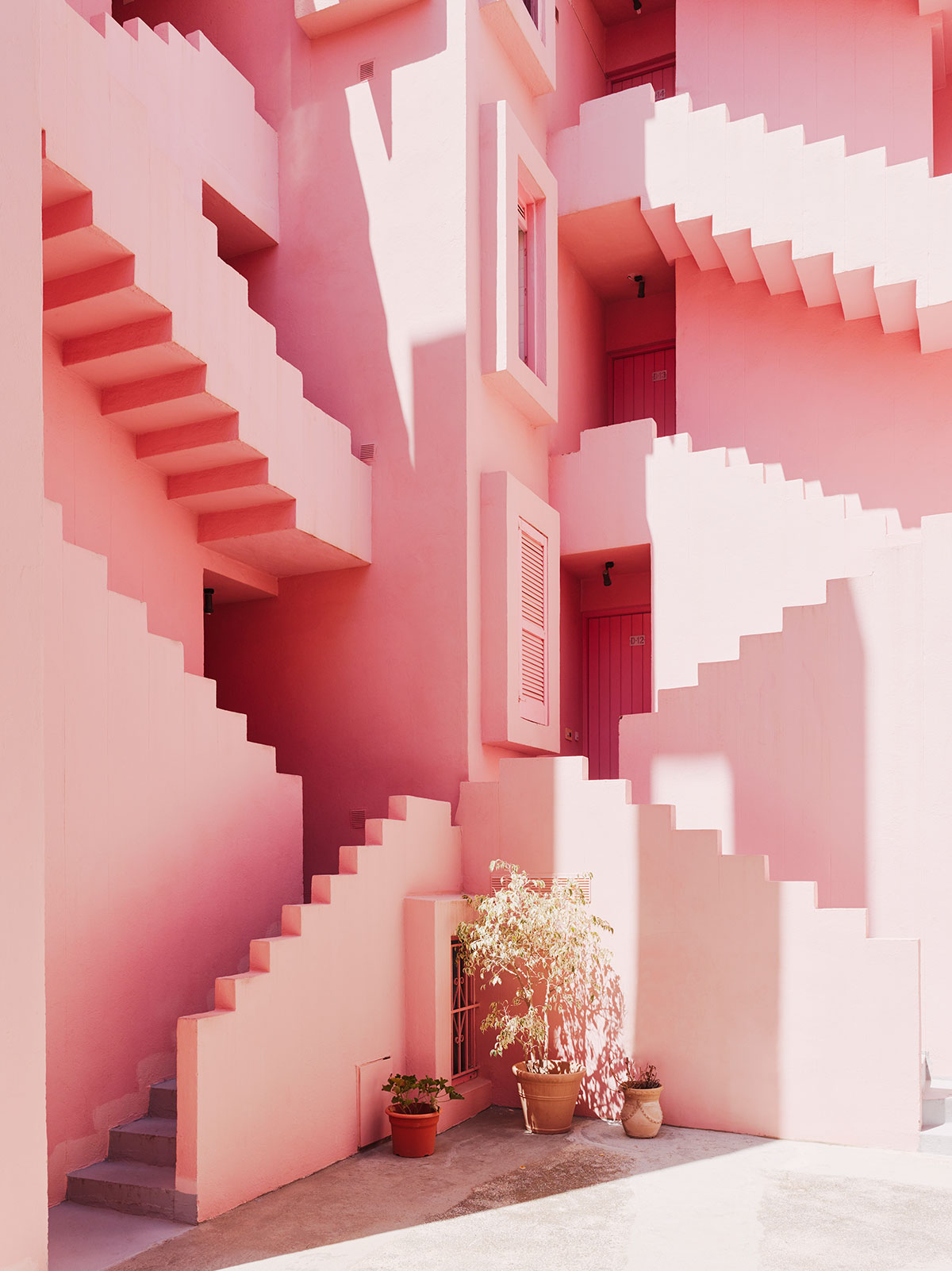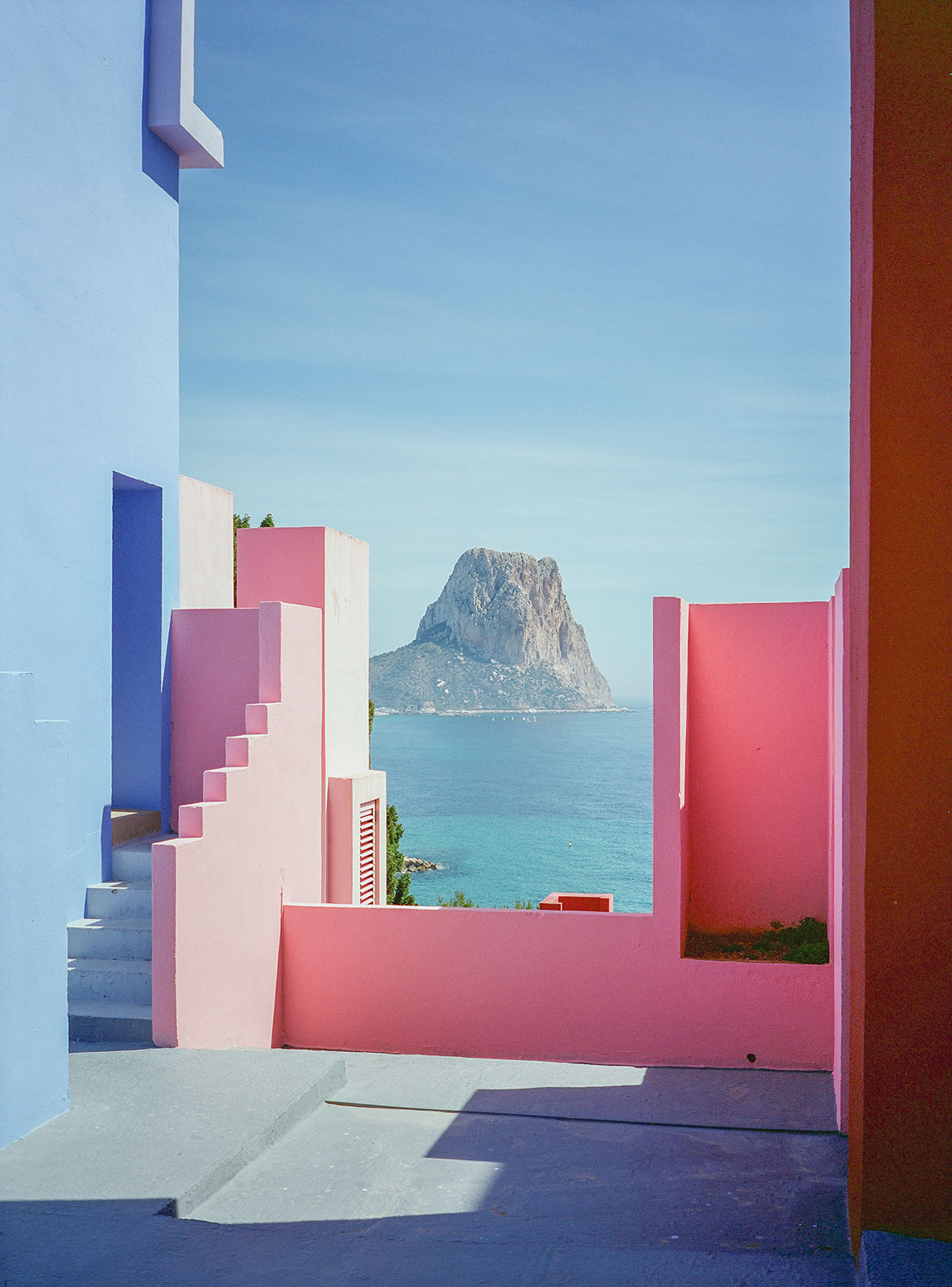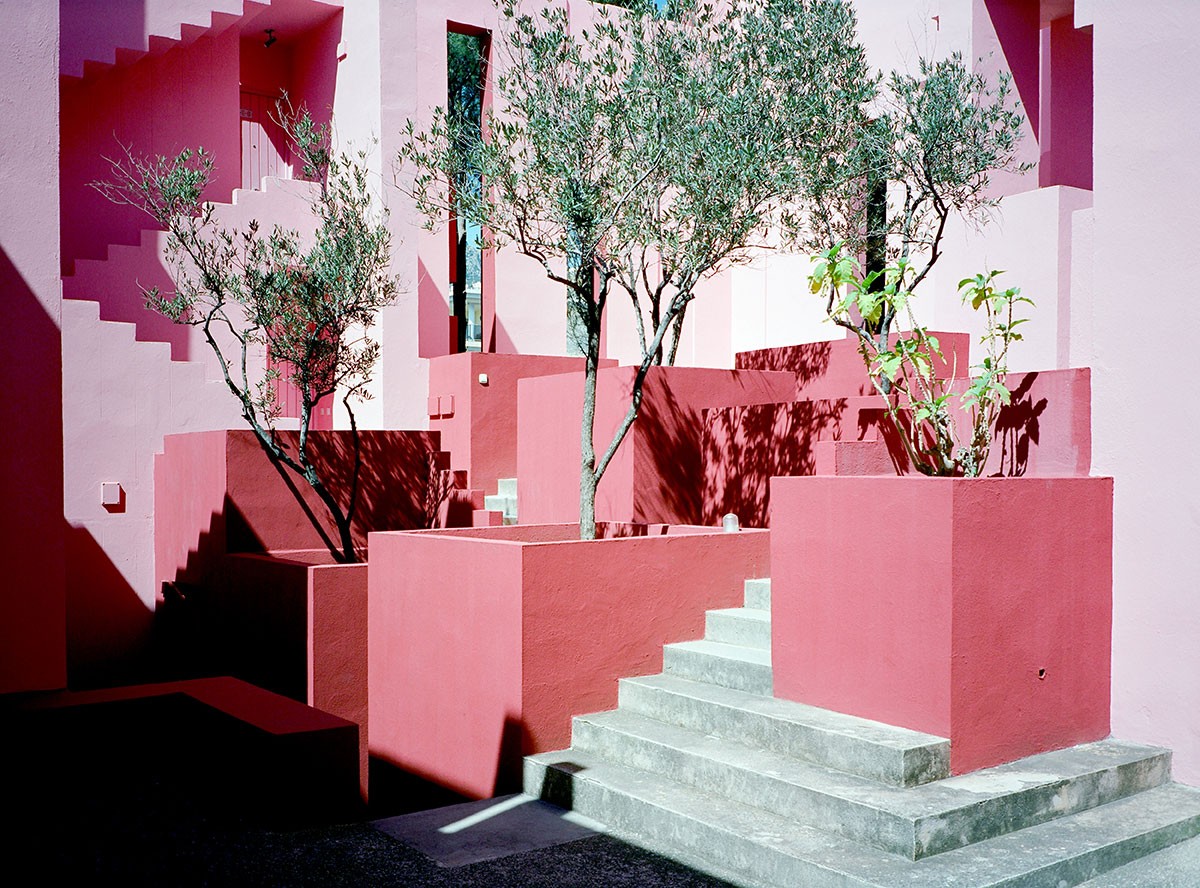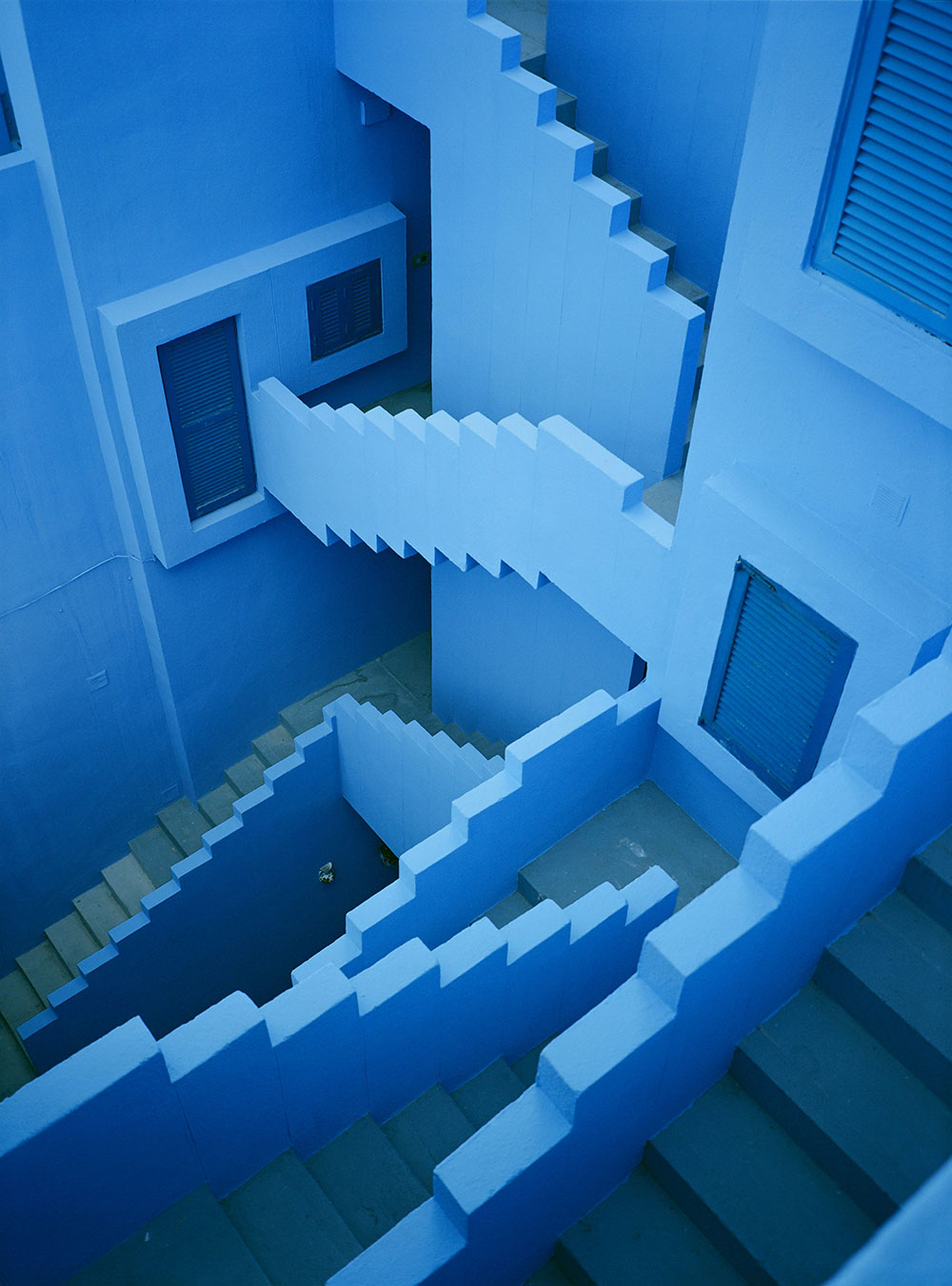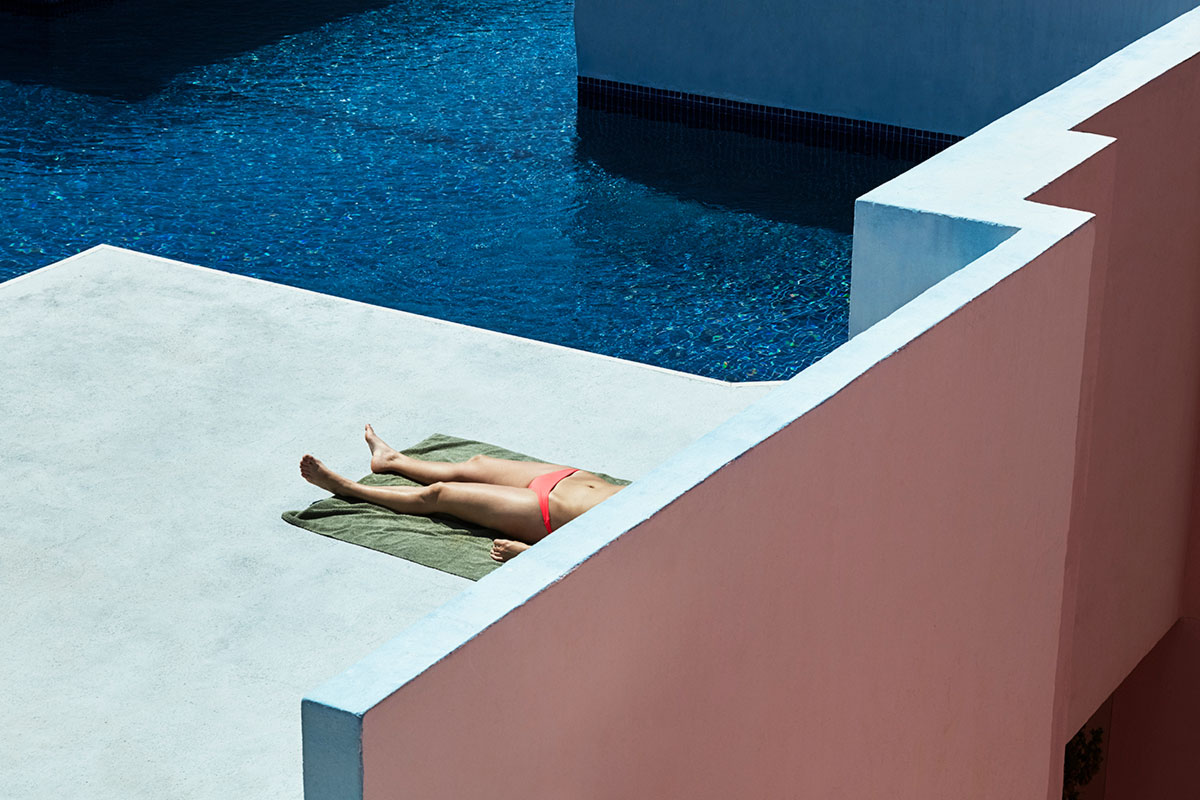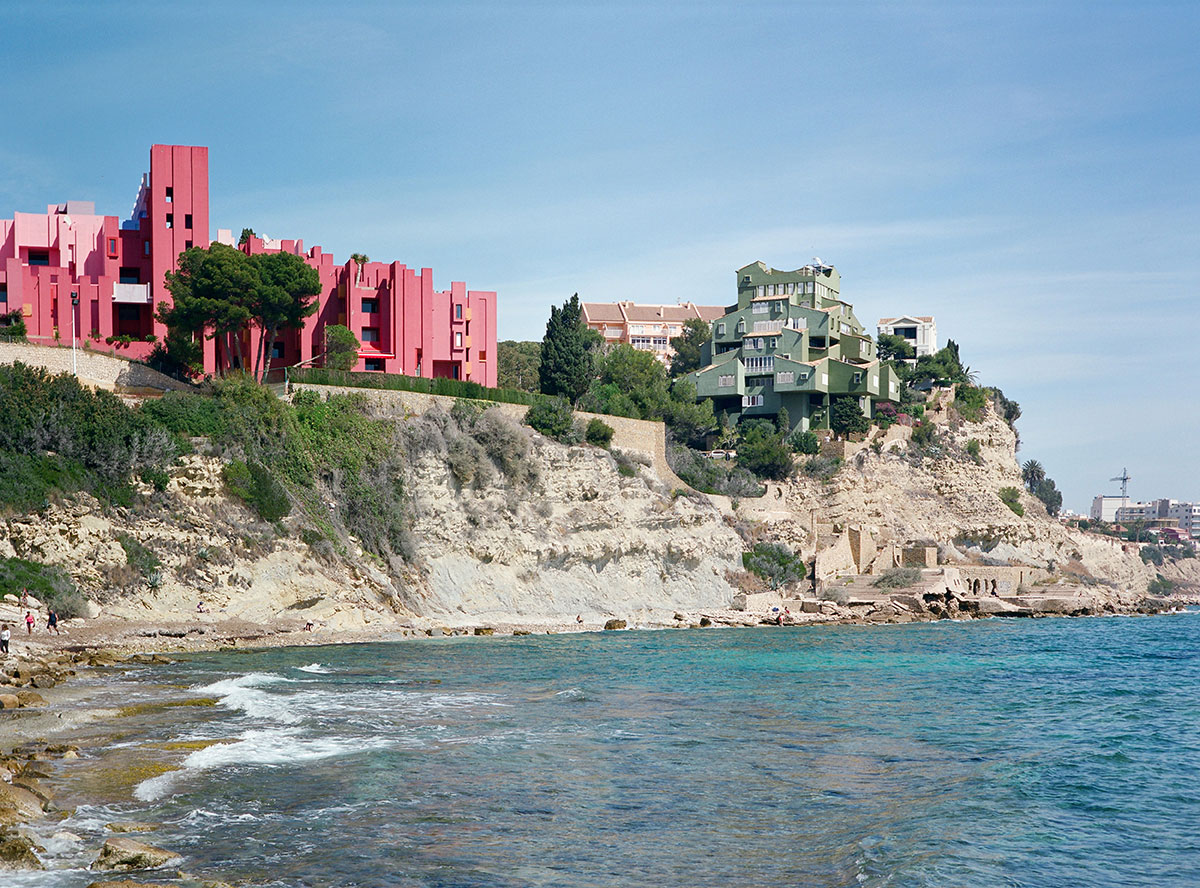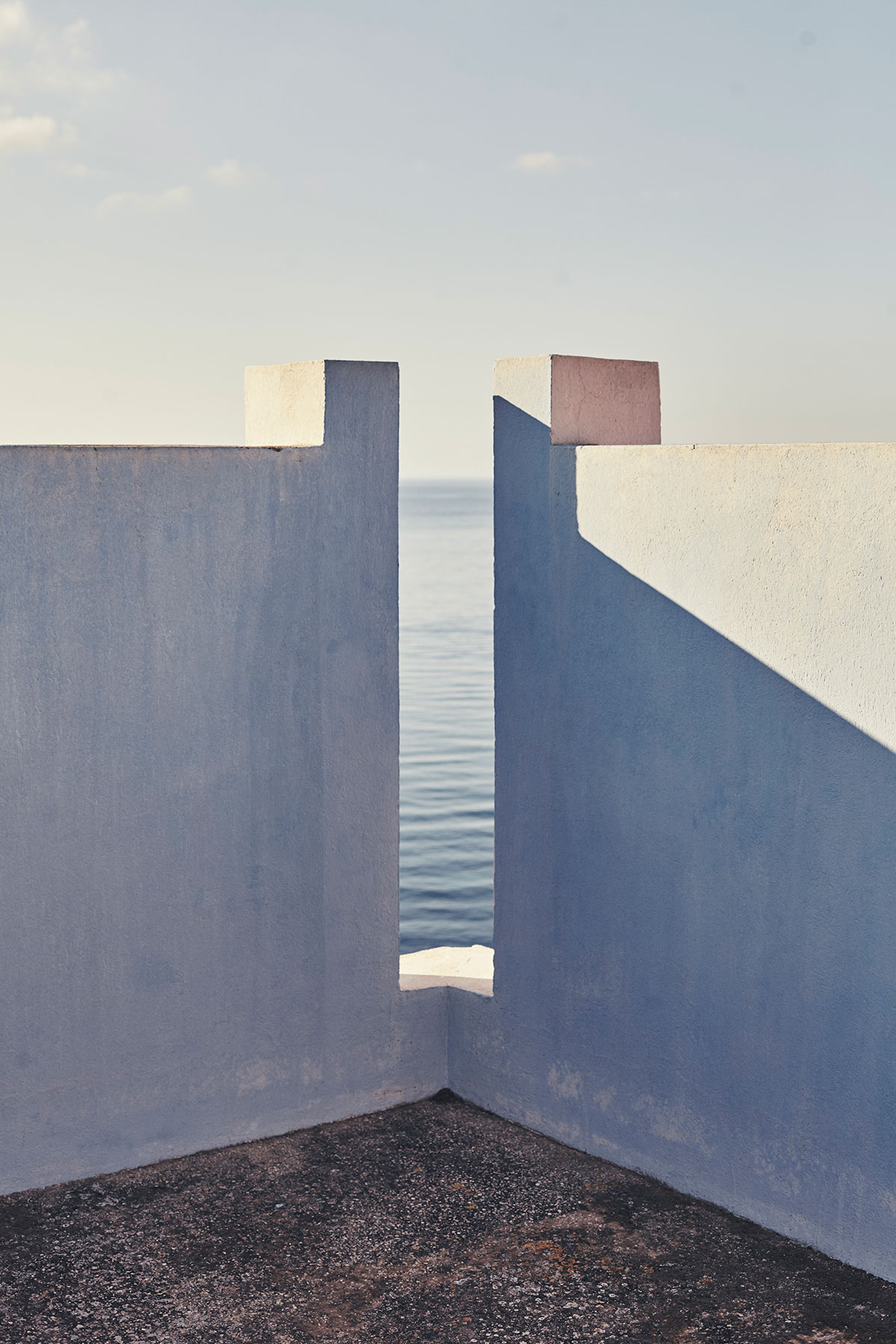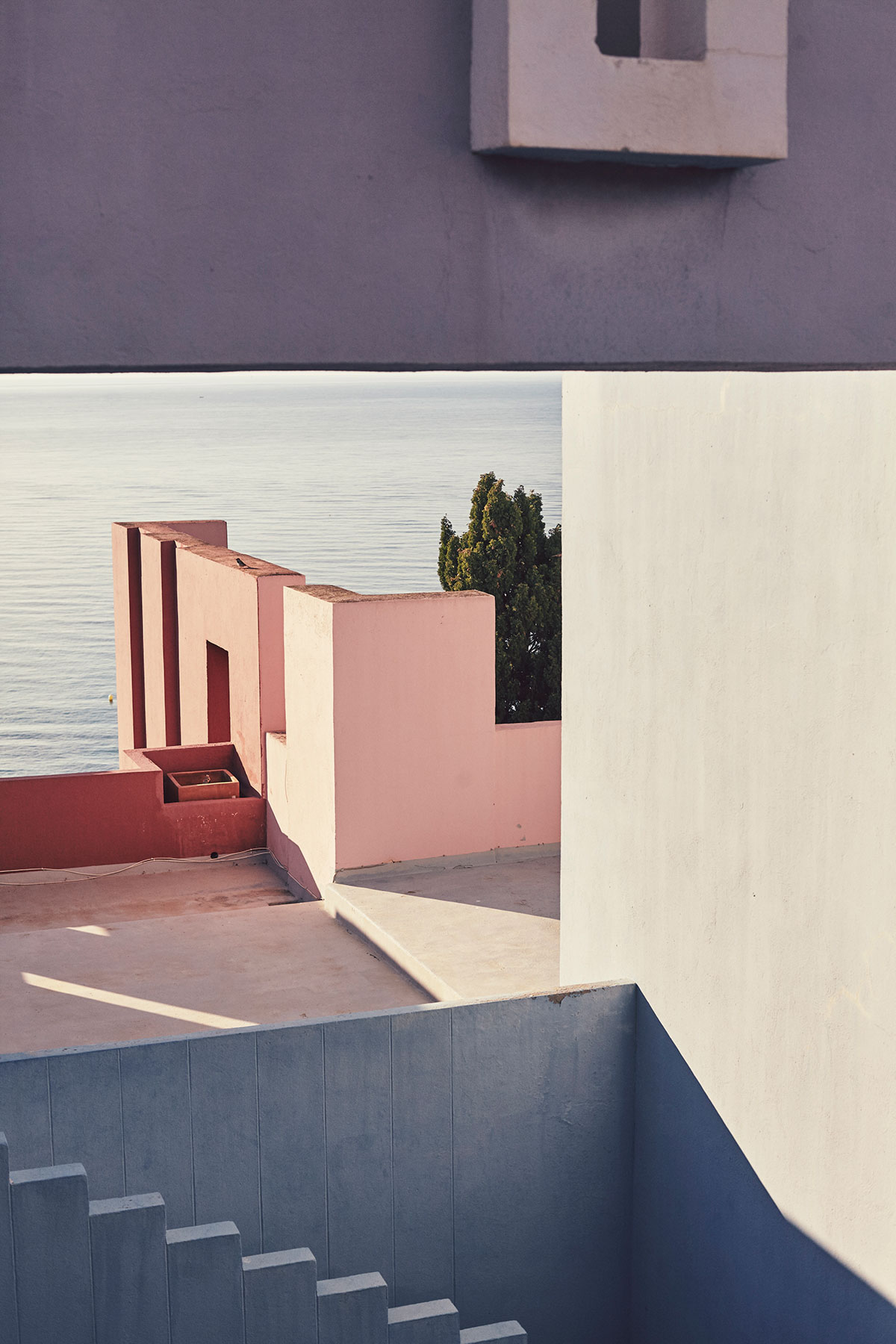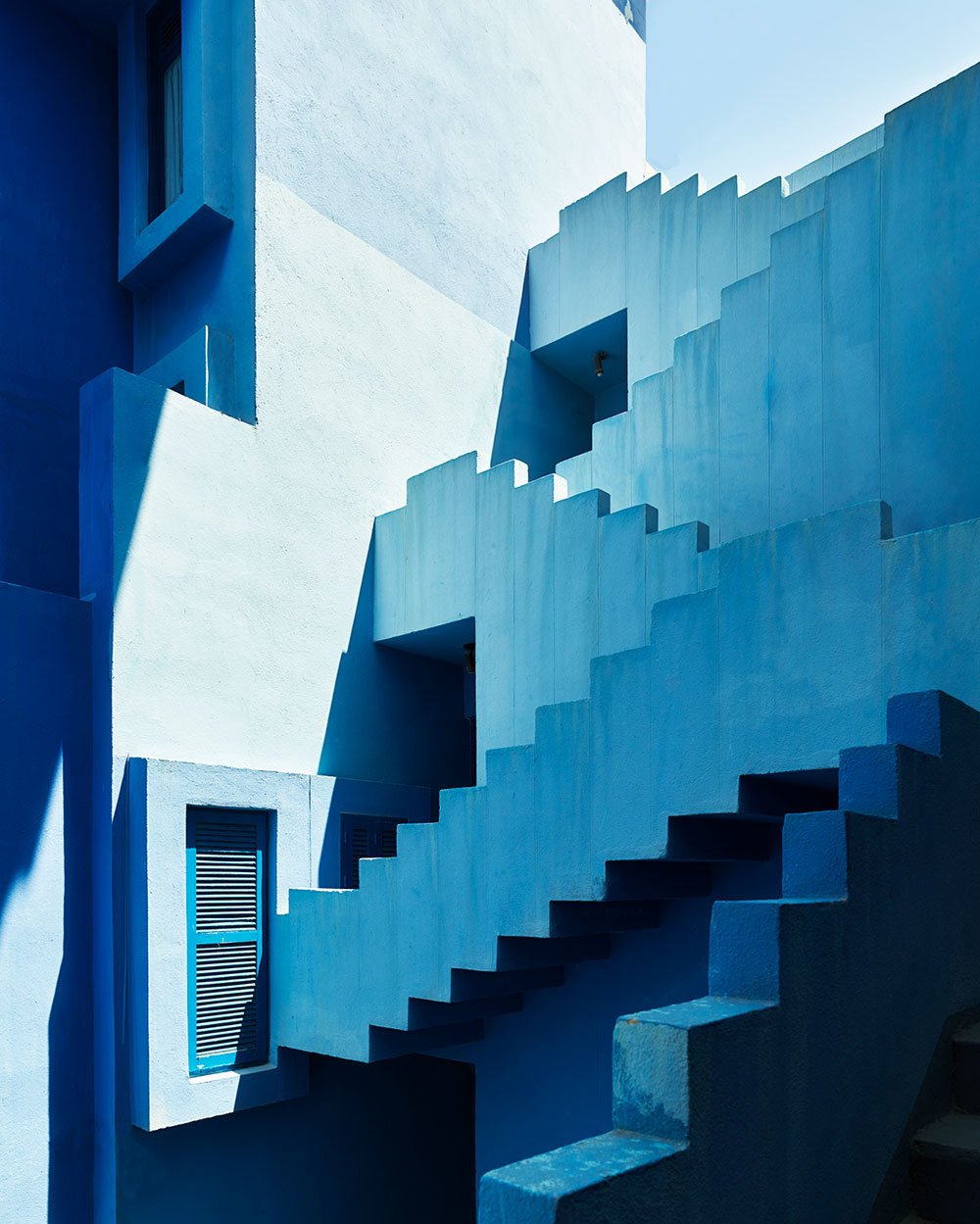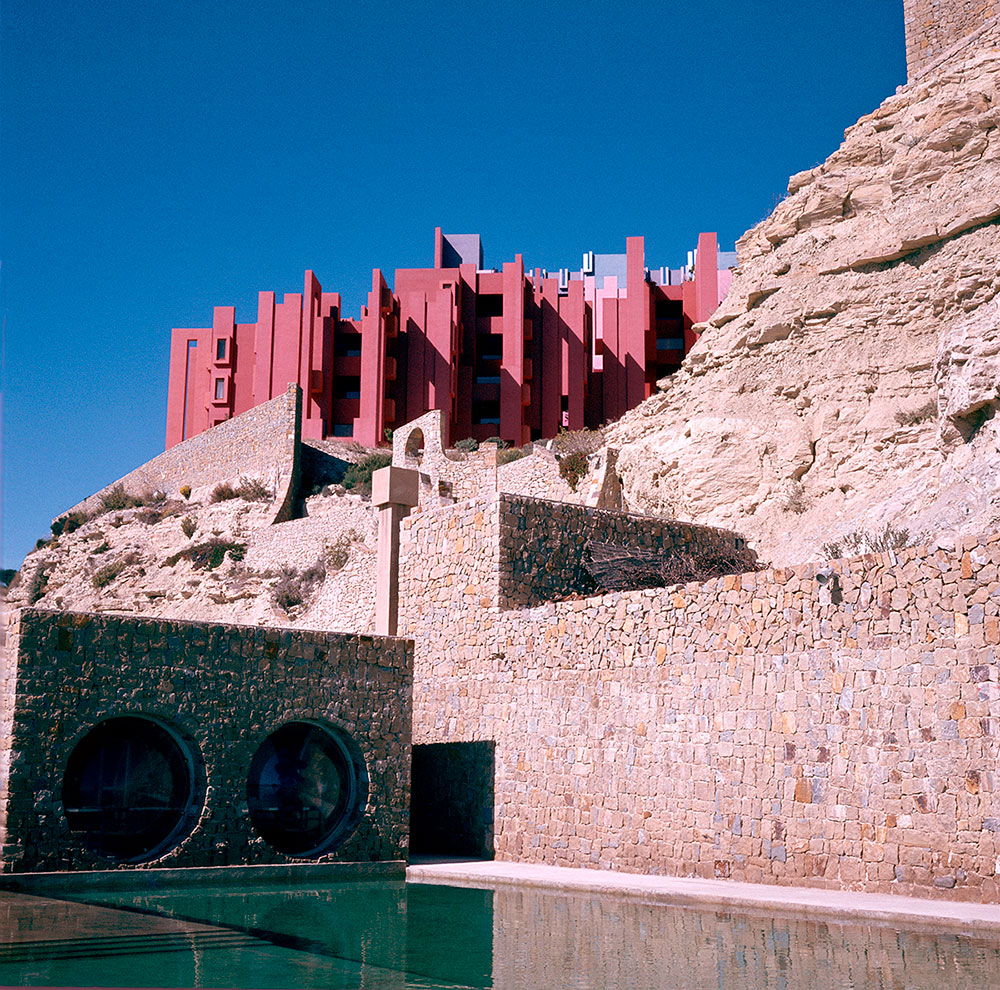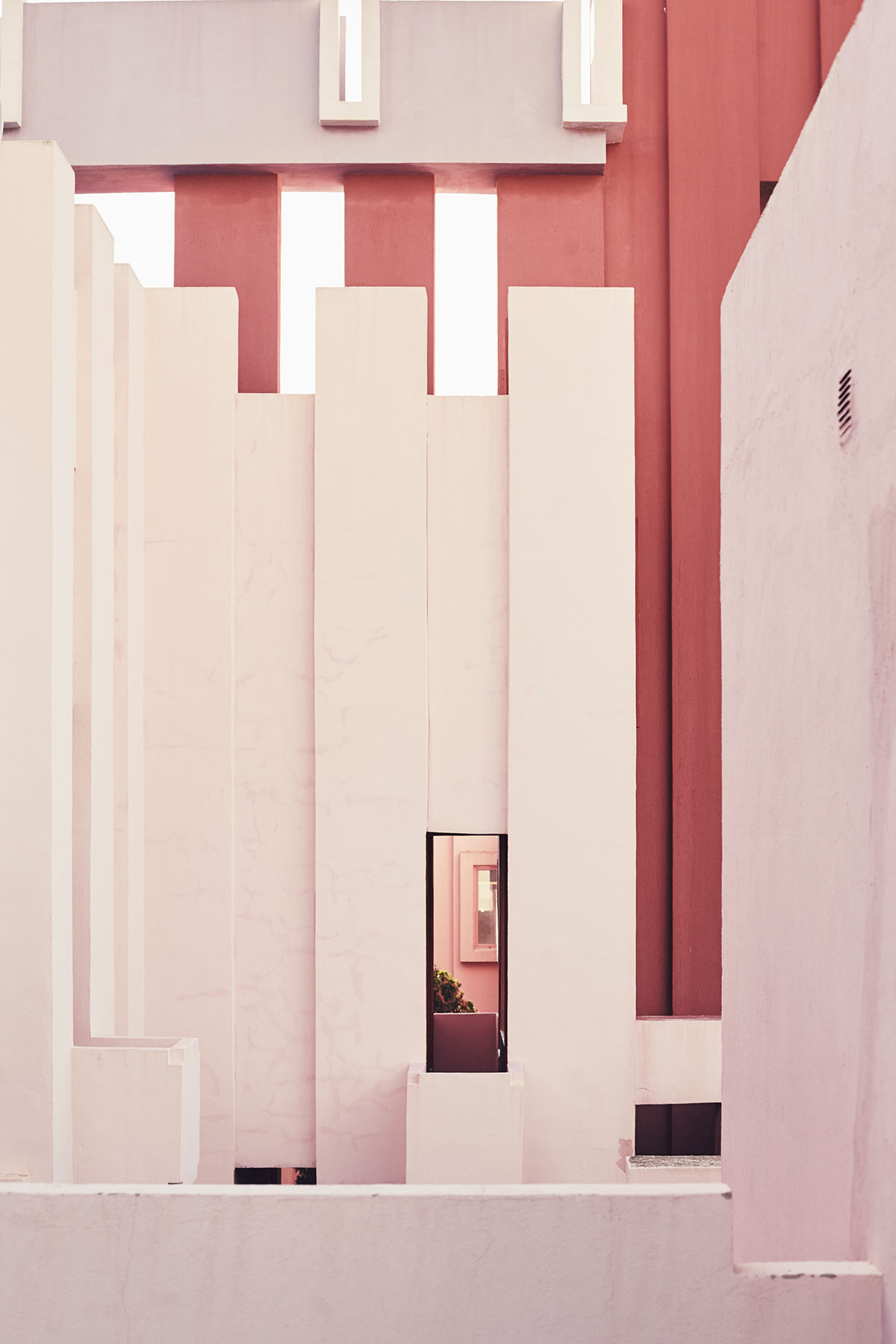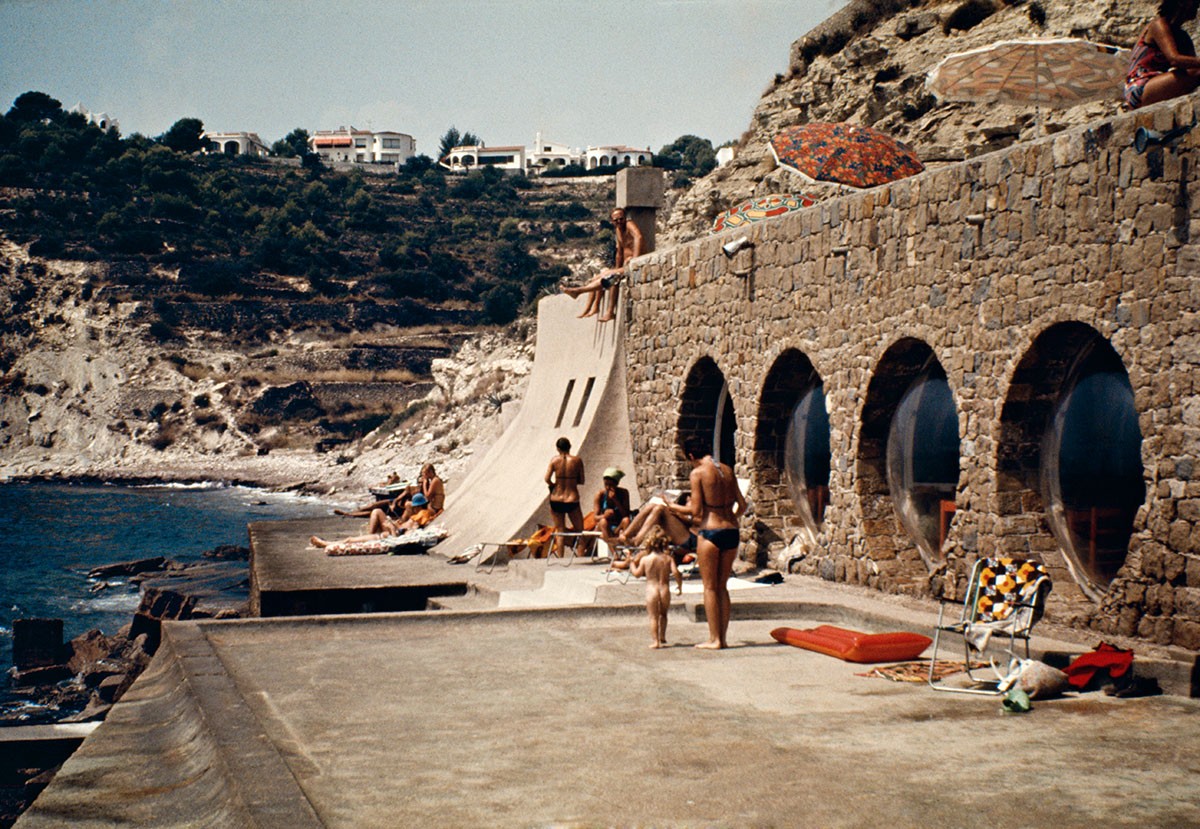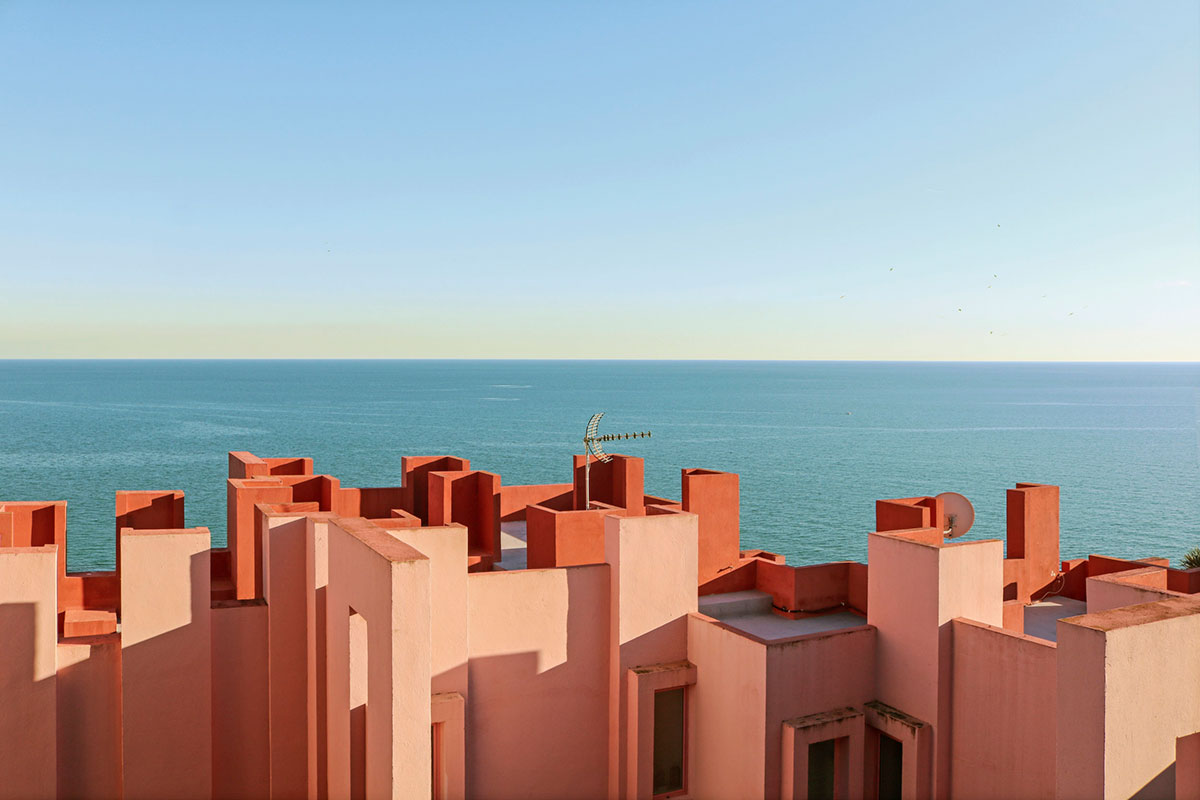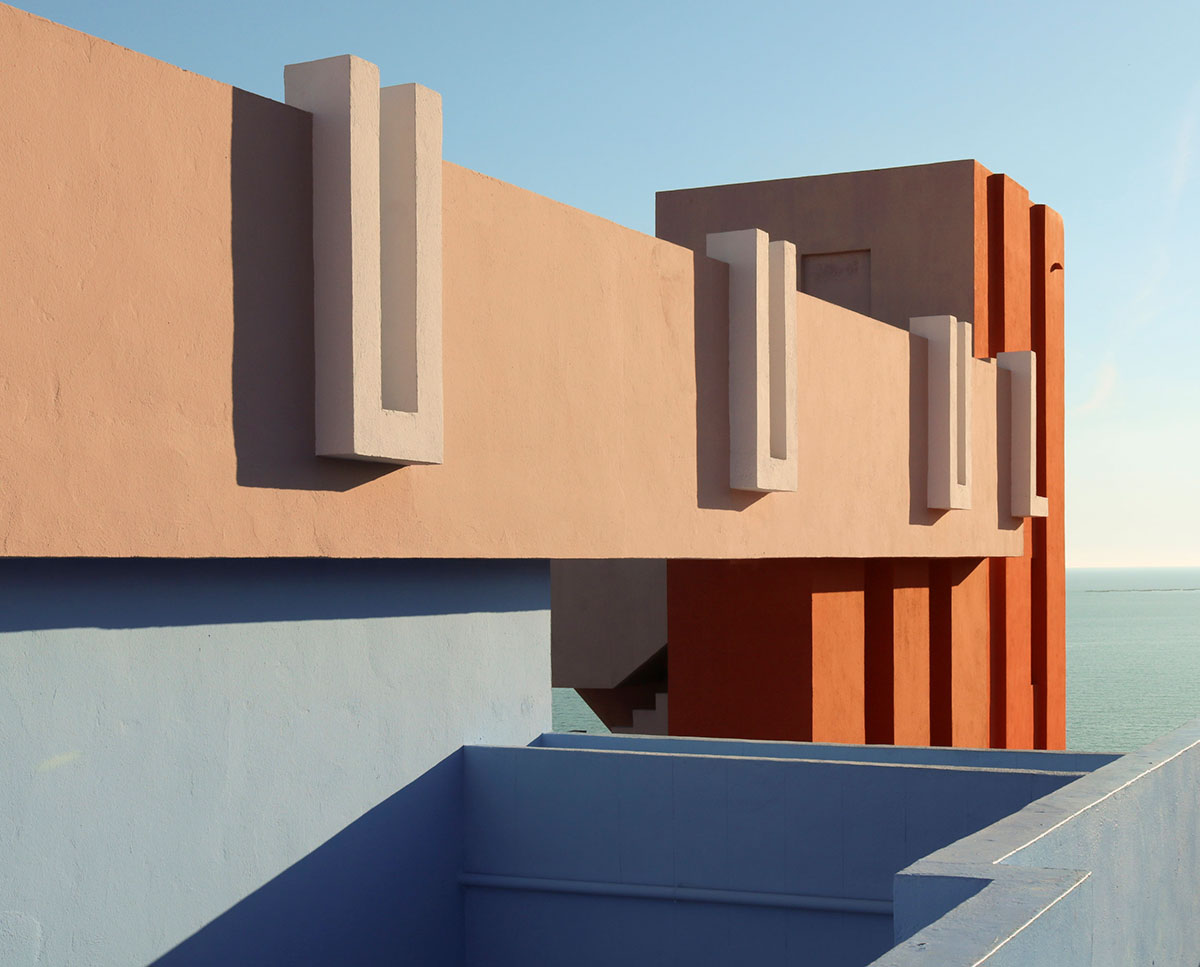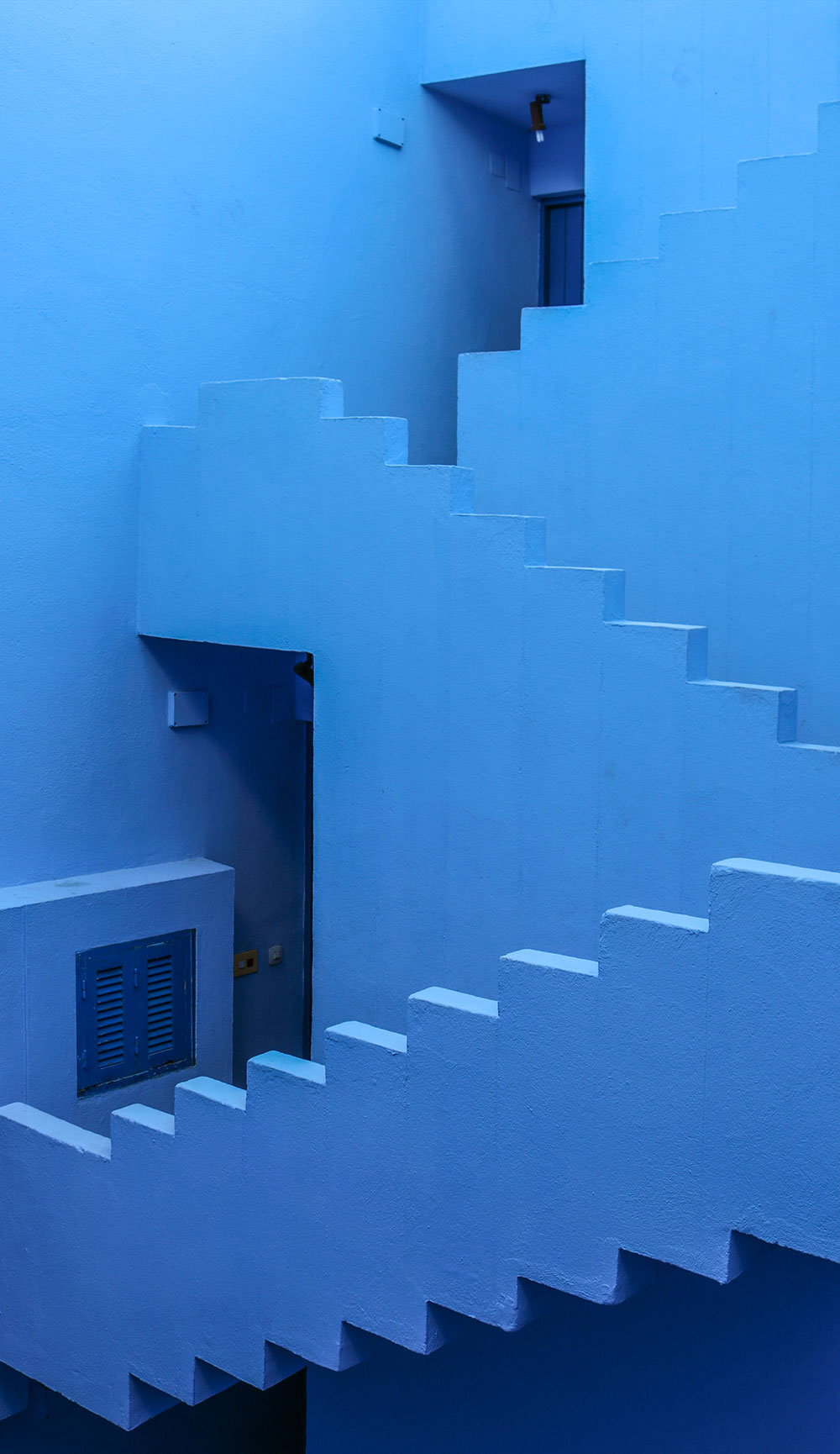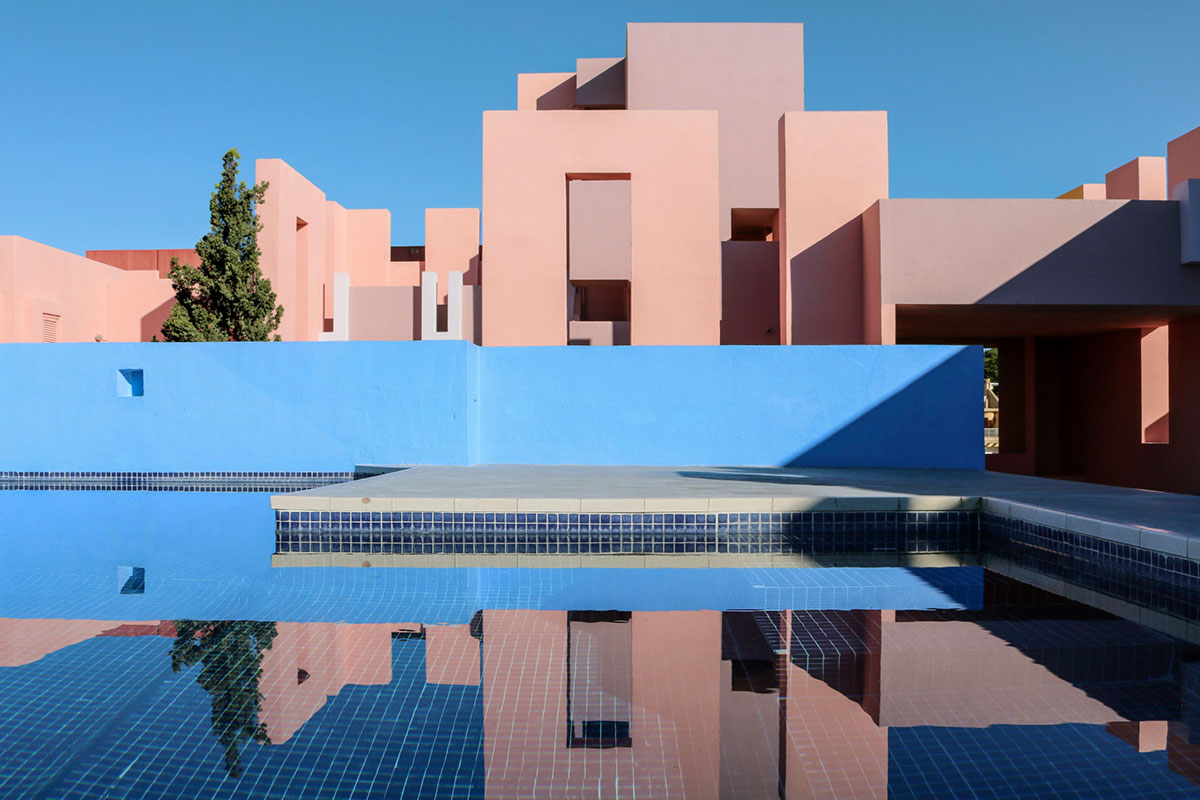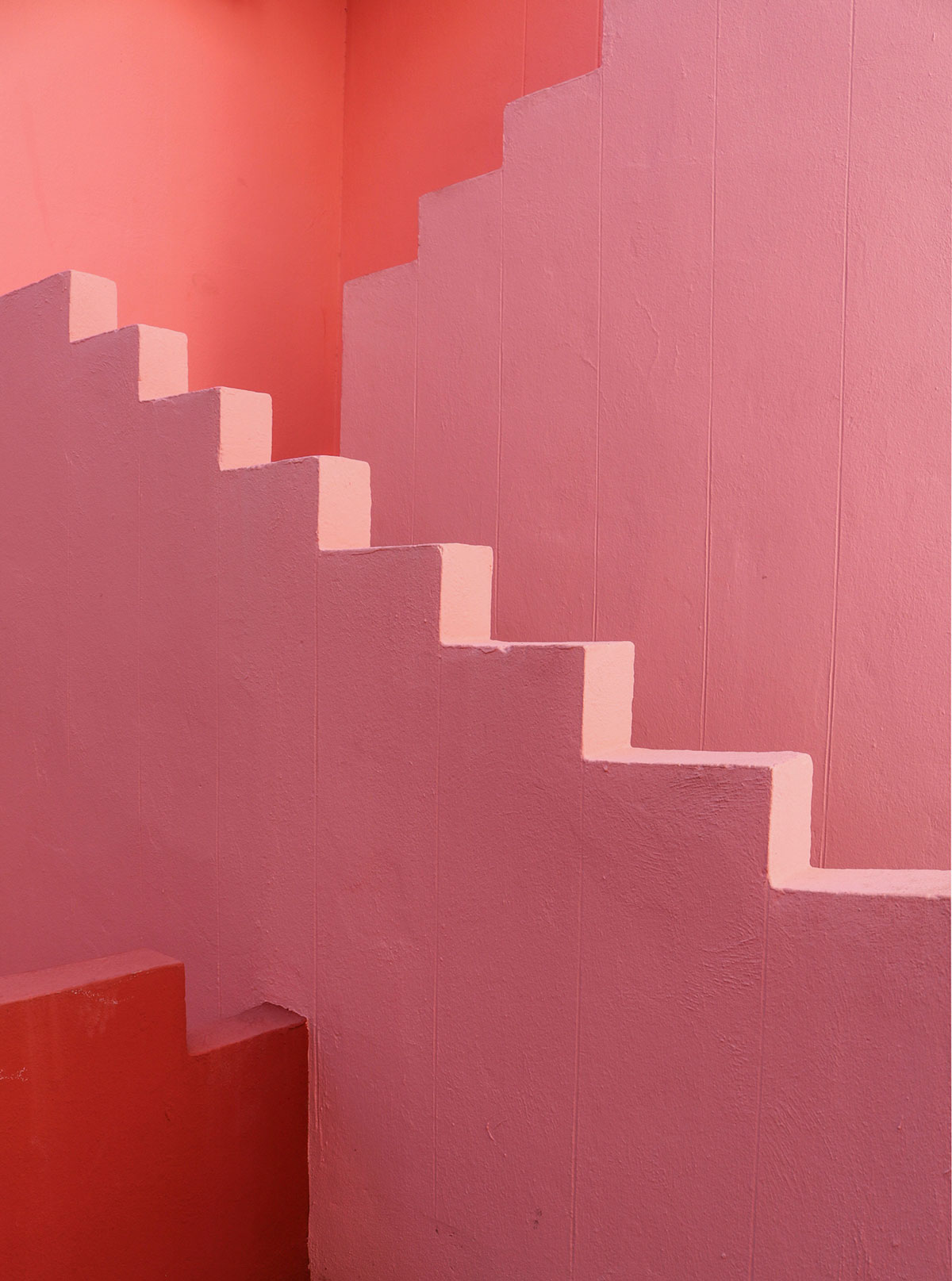 La Muralla Roja is a penthouse apartment tower set on a rock formation in the coastal town of Calpe. It was designed by Ricardo Bofill and built in 1973.
La Muralla Roja (red wall) embodies the flowing architecture of the Arabian Mediterranean, especially the adobe towers of Beibei. The red wall is like a scorpion fortress, marking the vertical
contours along the contours of the cliffs of Iwaki. RBTA hopes to break the post-Renaissance divide between public and private spaces and reinterpret Kasbah's Mediterranean tradition.
This reconstructed Kasbah's labyrinth corresponds to a precise any pattern, based on the type of Greek letter rack, with service towers (kitchen and bathroom) at the intersection. The form
of the building evokes a constructivist aesthetic, creating a collection of interconnected courtyards that provide access to the apartment.
The roof terrace has a solarium, swimming pool and sauna for domestic use. The exterior is painted in various red tones to highlight the confrontation with the landscape. Yan's intensity is also
related to light and shows how the combination of these elements can help create a more illusory spatial illusion.
La Muralla Roja 是⼀座公寓⼤楼,坐落在⻄班⽛沿海城镇卡尔佩的岩⽯上。它是由⾥卡多·博菲尔(Ricardo Bofill)设计的,建于1973年。
La Muralla Roja(红墙)体现了阿拉伯地中海的流⾏建筑,特别是北⾮的⼟坯塔。红墙就像⼀座堡垒,标志着沿着岩⽯峭壁轮廓线的垂直轮廓。RBTA希望在公共和私⼈空间之间打破⽂艺复兴后的分裂,
重新诠释Kasbah的地中海传统。
这个重建的Kasbah的迷宫对应于⼀个精确的⼏何图案,基于希腊⼗字架的类型的扶⼿,在交叉点设有服务塔(厨房和浴室)。建筑的形式,唤起建构主义美学,创造了⼀个相互连接的庭院的集合,提供
进⼊公寓的通道。
屋顶露台设有⽇光浴室,游泳池和供居⺠使⽤的桑拿浴室。外部涂有各种红⾊调,以突出与景观的对⽐。颜⾊的强度也与光有关,并显示这些元素的组合如何有助于创造更⼤的空间错觉。